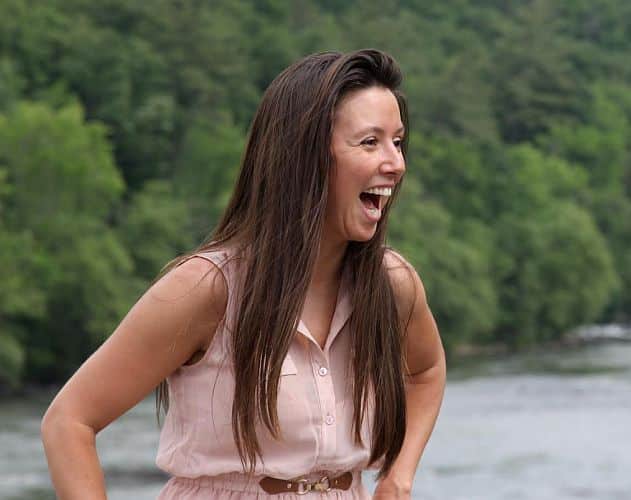 I am a mother of 2 and we live a simple natural life full of enjoying food, friends and community. The mountains of Western North Carolina are magical and I am proud to be raising my family in the heart of it all.
My business is built based on self generated leads and referrals. This keeps me connected with my community and encourages me to support locally owned businesses. I also have the pleasure of meeting and working closely with local entrepreneurs who provide services for homeowners in Asheville.
I work hard to understand the lifestyle and vision of my clients and am focused on their goals. I am honest, energetic, and friendly. Studying the market daily and talking to homeowners and investors regularly ensures that I am always aware of the Asheville real estate market. I strive to have satisfied clients and devote energy into maintaining quality over quantity. Ensuring good relationships with my clients and other Realtors is priority for me.

"When my husband and I decided we were ready to buy our first house we were pretty apprehensive about the whole process. But working with Rebecca Rice was the best decision we could have made. Everyone involved in the process, from the lender to the home inspector, had nothing but wonderful things to say whenever Rebecca's name was mentioned. And on top of it all, she really listened to what we were looking for in a house, and helped us to find the perfect home for our family."
-Rose Family
"Rebecca Rice is easily the most committed Real Estate agent you will ever find. Not only does she do a fabulous job of finding what you are looking for in a home, but she spends the time to get to know you personally, then uses her vast knowledge of the area to make suggestions tailored just for you. Rebecca is easy to reach and has answers for all of your questions; she makes sure you are well informed and comfortable through the whole process. Rebecca Rice makes home buying a breeze!"
-Turners
"Rebecca makes great assessments on value and negotiated our offer to get a great deal! She knows the area well. We would definitely use her services again."
-The Yates Family
"Rebecca was attentive and competent throughout the process of selling my house."
-Gayle
"Rebecca is hard-working and resourceful. She doesn't mess around and does things right. Highly recommend her."
-Joy
"Tireless, personable, great instincts to understand what we are looking for, warm & funny. Rebecca's responsive, and really knows and loves the area. She's simply the best!"
-Jeb
"Rebecca,
I just wanted to let you know how much I appreciate all you have done to get me into my new house in Asheville. As you well know, I live on Long Island NY and decided to purchase a home in Asheville. Throughout the entire process you consistently and professionally handled the "Asheville side". From suggesting homes as well going to see homes I discovered. Several times I found houses that were suitable, only to find out they had gone into contract. You would also let me know about the area in question. You answered this by keeping me abreast of new listings and through your efforts I was able to find and purchase a home perfectly suited to my needs.
It was a tough road getting paperwork, fees and everything that goes with a major purchase such as this together. Throughout the entire process you were right there to assists, expedite, and act as a communication bridge to assure this transaction was completed in a timely manner with a positive outcome for me. For all you have done in this process, I just wanted to say, "Thank You Very Much". I honestly don't think the outcome would have been the same with anyone other than you."
– Haffese Ali
828-505-2523 Asheville Office

828-230-8179 cell phone

rebeccarice.fbrec@gmail.com
39 S. Market St. Suite C
Asheville NC, 28801
Receive Email Alerts from Me
#3151421 | Single Family Home
Contact Me