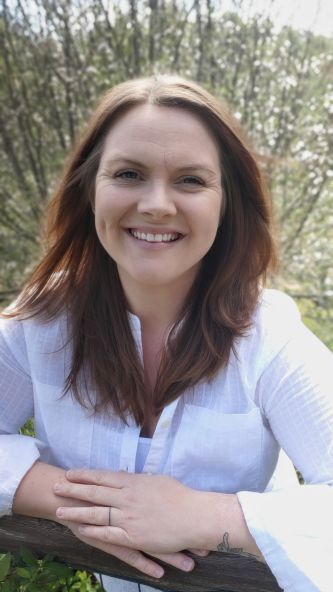 My family planted deep roots in Madison and Yancey dating back to the early 1800s. Generations of love for our mountain land and it's rich history have been passed down and my appreciation for Western North Carolina never stops growing.
After moving to Greenville, SC for a short while, I found my way back home and began my first career at WNC's first multi unit home designed for deaf and blind individuals. Later, my enthusiasm for renovating lead me on the path of learning the art of framing, finishing, and custom cabinetry work while working for a construction company based out of Mars Hill. During that time, I met and married a wonderful man from Colorado, and we are now chasing our dreams and two precious children around our small orchard in Marshall.
My interest in real estate began when I was just a young girl, but that spark became an obsession after the purchase of our first home and it has blossomed as we've bought and sold over the years. I also enjoy home staging and hold a certification in green and sustainable design.
Whether you're buying your first home or selling your third it's a big and exciting transition! I take great pride in offering fierce negotiating skills coupled with my extensive knowledge of the area while also holding myself to high standards to ensure that the transaction runs smoothly.
Contact Me