Welcome to French Broad Real Estate Company located in Madison County and serving Western North Carolina. If you are wanting to buy or sell a home, cabin, farm or land in Marshall, Hot Springs, Mars Hill or in and around Asheville North Carolina we can be of service to you. As a member of the Land Of The Sky Association of Realtors® and CarolinaMLS®, having a physical office in Madison County, as well as a strong web presence, we can help you achieve your real estate goals.
At French Broad Real Estate Company you will find seasoned, experienced and ethical real estate professionals who understand the regional market and have their respective niches whether it be in Madison or Buncombe County. We employ the most current technologies for marketing our inventory and will help you find your special paradise in Western North Carolina. Customer service is our hallmark and we work hard to walk you through the process of buying or selling real estate.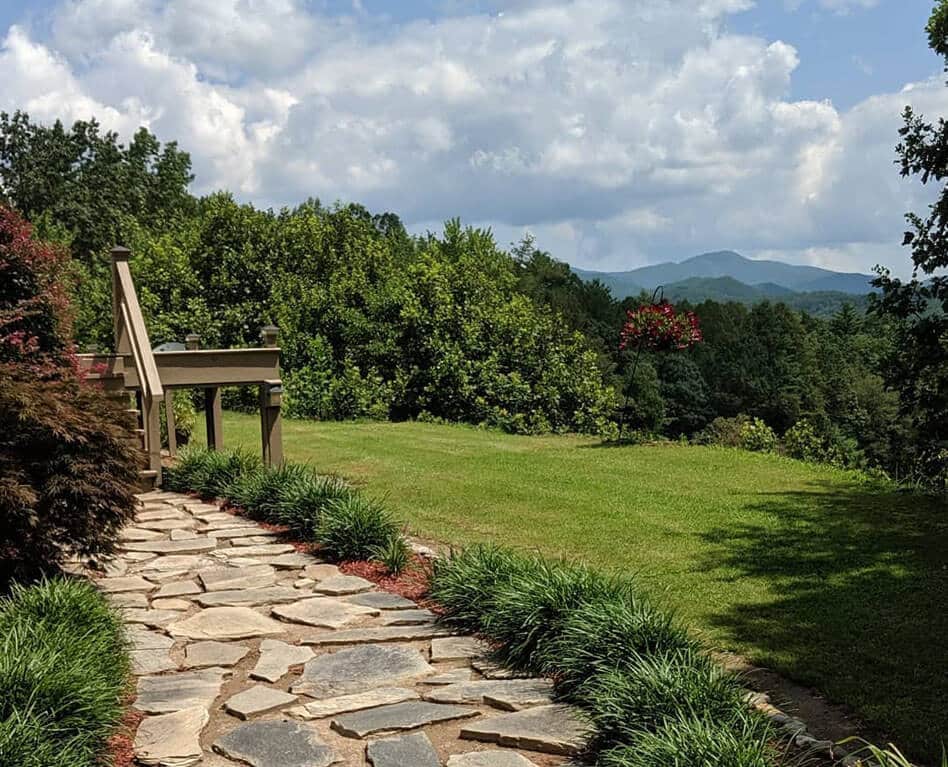 Recent

Testimonials

Read the kind words of
The FBREC Team's recent clients:
Ann Harold is by far the best realtor with whom we have worked. She is the first realtor we've engaged that looked out for our interests while sharing advice when asked. Ann is very easy to work with, and her assistant John is also very cordial and professional.

We had the pleasure of working with Ann Harold of French Broad Real Estate for a simultaneous sale and purchase. Ann was professional in every aspect of the process on both homes. We listened to her advise in making an offer during this hot seller's market and felt she was always offering us great perspective and wisdom. Ann is a great listener and astute in recognizing her clients need and desires. We are very grateful for everything she did to make our sale and purchase reach completion.

Ann Harold is an expert realtor, well regarded in the Asheville community, a great listener, patient and understanding, and a true professional. We recently completed an almost three year search for our property, and can say in all honesty that it would not have happened without Ann. Our original ideas for mountain views quickly morphed to more level land, proximity to Asheville was extended, questions about costs to build were referred to reliable professionals. Each step of the process brought up new questions and considerations – our project is kind of complex – and we were able to navigate it all, thanks to Ann's steady, professional help. Ann continues to reply quickly to my texts and questions, and we look forward to continuing to work with her. We recommend Ann Harold without reservation.

I had the pleasure of working with Ann Harold at French Broad Real Estate Company. I live in Florida and had to sell my father's home in North Carolina. Ann worked very hard to make sure the process went as smooth as possible. I would definitely recommend her for anyone who is looking to buy or sell a home. She was the best!

Ann Harold helped us sell an unusual business/ residential property. She was forthcoming and clear and knows her stuff.

Ann Harold brings the experience of living in Madison County for an extended time to the table. She was responsive about checking in on my due diligence inspections, and all her recommendations for people to use were excellent. After nearly giving up on being able to find a place to call our own, her listing came up just in time. She navigated dual agency with grace, and got us our dream home up on the mountain. I couldn't be happier with our little slice of beauty up here.

I recently moved from Florida to the Asheville area, I reached out to Ann to help me find a new home. She was invaluable, I soon discovered real estate transactions can vary from state to state. Ann helped me navigate the differences. During my search she was extremely helpful pointing out things such as what it might be like to drive to the property during the winter months, materials that require care in this climate, and any other defects I had not noticed. She followed up me throughout the due diligence period to make sure everything was on track and the same through closing. Through all of this I never felt pressured to make a decision, Ann was a partner who provided me with whatever information I needed in order to make the best choice for me. I highly recommended her and would work with her again.

I was introduced to Ann at French Broad Realty by a friend. I was immediately impressed by her knowledge of the market, and the attention she paid to my list of preferences. Together we met the challenges brought by Covid-19, and the effects it had on the market. We looked from Haywood to McDowell Counties and when I found my forever house, Ann moved quickly to communicate my offer. I have negotiated my whole professional life, but I felt confident to allow Ann to bring her talent to that table. In the end we closed in near record time, and at each hurdle in that process Ann was there. She is a Professional (capitalized for emphasis) and I recommend her without hesitation.

It took a couple of interviews with other real estate agents to bring me home to French Broad Real Estate Company. After feeling I was being sold a package deal that had nothing to do with my own situation, it was a breath of fresh air to meet Ann Harold. Her honest, calm and skillful presence was in sharp contrast to the others I encountered. The measured wisdom and experience that Ann Harold brought to the anxiety of selling a home during this pandemic was exactly what was needed. At every turn, it was clear that her professional expertise was ready, willing and able to navigate the turbulence that can occur in even the most straightforward of real estate transactions. Flexible, fair and responding with precision to your questions - Ann is an excellent, personable and intelligent real estate agent that I highly recommend.

Ann was recommended by a friend - what a great recommendation. She was flexible and willing to schedule times that worked for us to look at houses. Ann showed us many houses and kept looking for the "perfect" one for us. She took care of everything we needed to ensure a timely and smooth closing. We are now settled in our new place and loving it! Thanks, Ann!
Explore Greater Asheville