What Are Clients Saying About
French Broad Real Estate Company?
"French Broad Realty has helped me twice with my real estate needs. The agents went above and beyond meeting my expectations and needs. If I had a question, they found the answer. They also helped me with any financial questions and decisions that were important in my transactions. The team was very knowledgeable and up to date with real estate facts. I highly recommend the French Broad team." - Betsy H.
"Ann was a terrific help to me when purchasing my mountain land in Marshall. She went well beyond my expectations not only with regard to the usual tasks directly related to real estate transactions but also in terms of personally helping with peripheral issues. Can't thank her enough for making the process flow smoothly for me, and highly recommend her to anyone considering buying or selling real estate in Madison County. - Mike A.
Downtown Asheville Office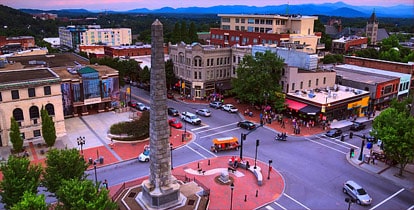 YMI Cultural Center
39 S. Market St.
Suite C
Asheville, NC 28801
Phone:
828-505-2523
Email this office
Madison County Office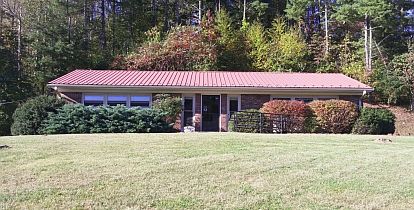 Intersection of Derringer and Hwy 2570
Directly Across From Madison High School
10 Derringer Drive,
Marshall, NC 28753
Phone:
828-622-7100
Email this office
Welcome to French Broad Real Estate Company serving Western North Carolina with offices in Downtown Asheville directly across the street from Madison High School in Marshall. If you are searching for real estate for sale in Marshall, Hot Springs, Mars Hill, Asheville or surrounding areas you have come to the right place. As a member of the Land Of The Sky Association Of Realtors® and the Regional MLS®, having two physical offices which have an effective synergistic relationship and a strong web presence we can help you achieve your real estate goals.
At French Broad Real Estate Company you will find seasoned, experienced and ethical real estate professionals who understand the regional market and have their respective niches whether it be real estate for sale in Marshall, Hot Springs, Mars Hill, Asheville, or the surrounding counties. We employ the most current technologies available for marketing our inventory and will help you find your special paradise in Western North Carolina. Customer service is our hallmark and we work hard to walk you through the process of buying or selling real estate.
For Home Buyers please use the robust search tool which utilizes maps as well as advanced search capability with whatever criteria you would like to use. You can also sign up for customized listing alerts. Western North Carolina is made up of diverse and interesting communities and neighborhoods. We'll tell you about each of them and help you narrow your search for what best suits you. Allow one of our real estate professionals to walk you through the home buying process and be your advocate during each phase of what might be the largest purchase you will ever make.
For Sellers we provide information and data to help you to ready your home, condo, land, farm or cabin for market and list it so it sells within a reasonable period of time. Please contact either of our offices so that one of our brokers can tell you what your property is worth and how French Broad Real Estate Company can actively market your property to net the most money.
Featured Listing
322 Bodah Mountain Road, Marshall, NC 28753
Absolute tranquil setting with huge sweeping views from this 58 acre furnished private retreat! Miles of gentle gravel roads meander through the property, leading to the house site that sits on top of the world in complete seclusion with four seasons of unobstructed views.