What Are Clients Saying About
French Broad Real Estate Company?
"French Broad Realty has helped me twice with my real estate needs. The agents went above and beyond meeting my expectations and needs. If I had a question, they found the answer. They also helped me with any financial questions and decisions that were important in my transactions. The team was very knowledgeable and up to date with real estate facts. I highly recommend the French Broad team." - Betsy H.
"Ann was a terrific help to me when purchasing my mountain land in Marshall. She went well beyond my expectations not only with regard to the usual tasks directly related to real estate transactions but also in terms of personally helping with peripheral issues. Can't thank her enough for making the process flow smoothly for me, and highly recommend her to anyone considering buying or selling real estate in Madison County. - Mike A.
Downtown Asheville Office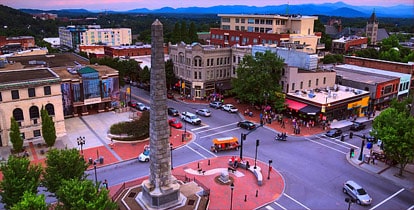 YMI Cultural Center
39 S. Market St.
Suite C
Asheville, NC 28801
Phone:
828-505-2523
Email this office
Madison County Office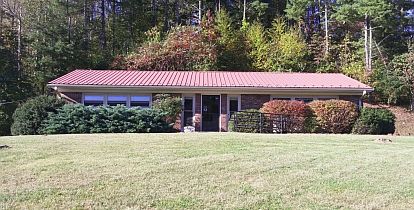 Intersection of Derringer and Hwy 2570
Directly Across From Madison High School
10 Derringer Drive,
Marshall, NC 28753
Phone:
828-622-7100
Email this office
Welcome to French Broad Real Estate Company located in Madison County and serving Western North Carolina. If you are wanting to buy or sell a home, cabin, farm or land in Marshall, Hot Springs, Mars Hill or in and around Asheville North Carolina we can be of service to you. As a member of the Asheville Board of Realtors® and the Regional MLS®, having a physical office in Madison County, as well as a strong web presence, we can help you achieve your real estate goals.
At French Broad Real Estate Company you will find seasoned, experienced and ethical real estate professionals who understand the regional market and have their respective niches whether it be in Madison or Buncombe County. We employ the most current technologies available for marketing our inventory and will help you find your special paradise in Western North Carolina. Customer service is our hallmark and we work hard to walk you through the process or buying or selling real estate.
Greetings, my name is Ann Harold and I am the Broker & Owner of French Broad Real Estate Company. I believe in responsible stewardship of the land and employ the philosophy of environmental conservation in my approach to work as well as how I live my life. Western North Carolina is breathtakingly beautiful and abundant in many natural resources and it's important that we protect what we have here. As part of my commitment to the environment I run a 99% paperless office and can counsel you on creating a sustainable homestead as that is how I live and work.
For Home Buyers there is detailed community information for Hot Springs, Marshall, Mars Hill & Asheville and a helpful listing search page. For Sellers we provide information and data to help you to ready your home, land, farm or cabin for market and list it so it sells.
Western North Carolina, the Asheville Metro area, and Madison County are made up of diverse and interesting communities and neighborhoods. We'll tell you about each of them and help you narrow your search for what best suits you.