Greetings,
I'm Ann Harold, Broker/Owner of French Broad Real Estate Company, looking forward to serving all your real estate needs in Madison, Buncombe, Yancey, and surrounding Counties here in beautiful Western North Carolina.
Over 20 years ago, I began visiting Western North Carolina with my family. We fell in love with the area and decided to purchase a second home here. At that time, I was a Realtor® with a thriving referral-based business in intown Atlanta and have been practicing real estate full time for 30 years. In fact, my parents and grandparents were in real estate so I guess you can say real estate is in my blood. Many years ago, I found I couldn't just continue to come to WNC for brief visits but felt it was finally time to transition from the metropolitan Atlanta lifestyle to a rural lifestyle which I had desired to do for a long time.
After visiting Asheville for many years, I knew this was my home and landed in Madison County where I have never looked back. I have dogs, cats, chickens, ducks, cows and have been known to keep bees from time to time. We enjoy the amazing opportunities this area has to offer including hiking, skiing, and rafting on the French Broad River, to highlight a few. I have a forty-one-acre farm in the Revere Community of Marshall where I built a beautiful energy efficient SIPS/Timber Frame home and enjoy growing a vegetable and flower garden in the Spring, Summer & Fall. I opened the office of French Broad Real Estate Company in 2009 as a boutique, single broker, MLS® office, and have since added a few talented brokers. FBREC is hyper local and embedded in our local community by staying involved and financially supporting the non-profits that do important work in our area.
When you work with a local firm the ripple effect really does benefit the surrounding communities. Our primary focus is on listening to and helping our clients realize their real estate goals rather than a profit-driven business model that you can get with "big box" real estate firms.
Stacie James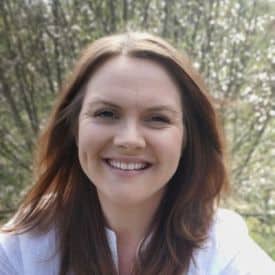 ---
My family planted deep roots in Madison and Yancey dating back to the early 1800s. Generations of love for our mountain land and it's rich history have been passed down and my appreciation for Western North Carolina never stops growing.
Read More
Lauren Constant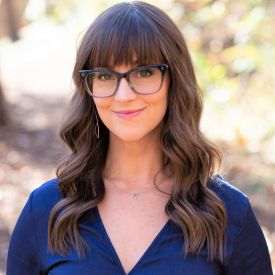 ---
I am Lauren Constant, originally from the foothills of Appalachia in North Alabama. I moved to Western North Carolina with my husband, who is a Buncombe County native and Marine Corps veteran in 2007. I started my professional real estate career in 2017 as an executive assistant to a top producing agent in Asheville....
Read More