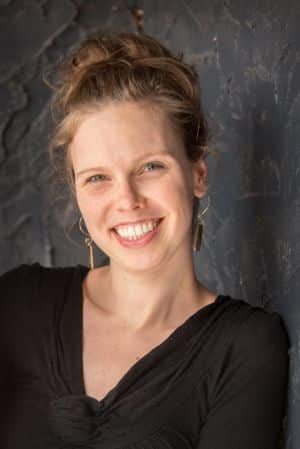 I am a Western North Carolina native and have found my home in these Blue Ridge Mountains. I am the mother of two young girls, both preschoolers. My family of four lives in a beautiful, private, wooded area not far from the French Broad River in Alexander.
Raising a family in and around Asheville has proven to be an incredible journey in motherhood. This adventure as "mother" has led me to meet people who I am now honored to call my very best of friends. A wise person once said: "It takes a village to raise a mother." I'm glad I have found mine.
When I am not working, I enjoy taking improvisation classes and performing live-comedy improv with my troupe. As a student of this art form, I prefer the safety of being an audience member, laughing at other people's lines, and leaving the shows to the professionals!
I also enjoy seeing theater any chance I get. Asheville and the surrounding area offers so much. I love that you can always find something unique to do! When I need to escape the noise of life, the peacefulness of the mountains is always calling and patiently waiting for my return!
I value faith, family, motherhood, social justice, friendships, love, and laughter!
I was drawn to French Broad Real Estate Company immediately after meeting the broker in charge: Ann Harold. Ann emphasized ethics and how she and her firm always take the high road. Her down-to-earth approach to real estate, honesty and authenticity were key when I decided which firm to affiliate with. I knew French Broad Real Estate Co. aligned with my values. I have found my home here!
As a real estate broker I believe my business is to come alongside my clients as a trustworthy partner, to use my experience to facilitate and guide my clients and friends through the exciting journey of selling or purchasing a home. I enjoy cultivating an easy and true connection with people!