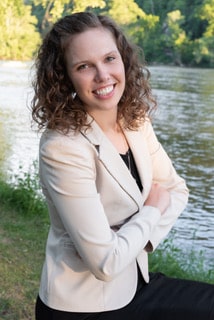 I am a Western North Carolina native and have found my home in these Blue Ridge Mountains. I am the mother of two young girls, both preschoolers. My family of four lives in a beautiful, private, wooded area not far from the French Broad River in Alexander.
Raising a family in and around Asheville has proven to be an incredible journey in motherhood. This adventure as "mother" has led me to meet people who I am now honored to call my very best of friends. A wise person once said: "It takes a village to raise a mother." I'm glad I have found mine.
When I am not working, I enjoy taking improvisation classes and performing live-comedy improv with my troupe. As a student of this art form, I prefer the safety of being an audience member, laughing at other people's lines, and leaving the shows to the professionals!
I also enjoy seeing theater any chance I get. Asheville and the surrounding area offers so much. I love that you can always find something unique to do! When I need to escape the noise of life, the peacefulness of the mountains is always calling and patiently waiting for my return!
I value faith, family, motherhood, social justice, friendships, love, and laughter!
I was drawn to French Broad Real Estate Company immediately after meeting the broker in charge: Ann Harold. Ann emphasized ethics and how she and her firm always take the high road. Her down-to-earth approach to real estate, honesty and authenticity were key when I decided which firm to affiliate with. I knew French Broad Real Estate Co. aligned with my values. I have found my home here!
As a real estate broker I believe my business is to come alongside my clients as a trustworthy partner, to use my experience to facilitate and guide my clients and friends through the exciting journey of selling or purchasing a home. I enjoy cultivating an easy and true connection with people!
"Where would my partner and I be in this world without Byrdie Kent?! Byrdie masterfully handled our buying situation, explaining everything along the way, no questions were left unanswered, and as first time buyers we had a ton! Byrdie's exuberant personality and professional promptness made us feel welcomed and confident in the choices we were making. If you're looking for someone to fully help you with buying a home, and you want them to help make it a low stress and joyful time being together, you can't find anyone better than Byrdie Kent."
– Brandon A.
---
"Byrdie truly has a gift for LISTENING, which was key in my home buying process. I expressed the vision I had for my home and together we honed in on the areas that would support this vision. I suggest you give her a call TODAY, you want her on your home buying team! I can go on and on about how professional, timely and supportive Byrdie was during this process. However, I think I will simply wrap up this review with some words of wisdom – Find yourself a Realtor® that will lay in the grass of your future home with you. This is Byrdie. She did this, with me as I was getting the full feel of my new home. Amazing job start to finish and I hope to work with her again in the future!"
– Jill H.
---
"Byrdie Kent is professional and down to earth! She helped us with the sale of our first home. My husband and I enjoyed learning about the importance of staging and being proactive with some small home upgrades that helped our house really shine. We were impressed with her aggressive and vast marketing plan. After we made the decision to use Byrdie's help, a huge weight was lifted off our shoulders. We were thoroughly impressed with her organization, attention to detail and following through on any issues that arose. We were always kept in the loop and our MANY calls were always answered. We truly valued her opinion and honesty. We ended up accepting an offer just 2 days after the house went on the market! The whole process went SO smooth and to say she made it easy is an understatement. Many thanks!!"
– Sara H.
---
"My husband and I have never lived in North Carolina and currently live out of the country. So when we started down the path of looking to buy property in the Asheville area, we did not even know where to begin. That is when we came across French Broad Real Estate and got connected to Byrdie Kent. Our gratitude and appreciation for finding her is really hard to put into words. From the moment you meet her, it is as if you have been friends your whole life. She is so deeply committed to finding your perfect space and brings such a positive energy. She knows the area incredibly well and really loves where she lives. We looked at a lot of places and she was prepared, organized, and energized through long days. Especially when you are new to a place, it is so special to feel welcomed and embraced. Buying is not always easy, and we went through a lot of hurdles to close on our property. Byrdie was not only a consummate professional, she also went above and beyond, time and again, to help us get through it. If you are looking for a real estate agent who thrives on providing a warm heart and a personal touch to their business, this is the person for you."
– Amy D.
---
"Working with Byrdie was fantastic. I felt like she provided solid guidance throughout the entire selling process. Communication was solid as well, I felt like I could always get in touch with her when I needed. Byrdie even advises us through staging and prepping the house for show and lent a helpful hand wherever possible. Fantastic agent. Thanks Byrdie!"
– Brad S.
---
"We're first time home buyers and were pretty nervous with the amount of time we had to find and purchase a home. Byrdie has been a blessing when it came time to start the process all the way through to closing day. I work a lot of hours and didn't have time to coordinate all the different functions during the process like getting an inspection scheduled or finding a local business to quote repairs. She was a rock star that not only was able to give me options but once I decided on a company, she reached out and got our new home on their appointment calendars. During the process we had lots of questions that some times popped up at off hours or late at night. She was quick to respond and if she didn't have an answer, she was able to get the answer within 12 hours of the initial correspondence. She never made us felt like there was a lack of communication, miss-communication, incorrect communication. Overall a extremely great experience for first time home buyers!! I will and have recommended her for anyone looking for a home in the Asheville, NC and surrounding areas."
– Lee N.
---
"Byrdie was a great help to us as we navigated buying a home in a new state. She was supportive and helpful while we worked to determine our area of focus, she was pleasant to work with and incredibly responsive to our needs during the whole home purchase process. I am so grateful for her guidance – and we managed to have fun at the same time. 🙂 Would recommend her services to anyone."
– Kelly A.
---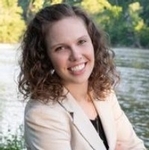 828-649-8349

828-767-9744 cell phone

byrdiekent@gmail.com
10 Derringer Drive
Marshall NC, 28753
Receive Email Alerts from Me
828-767-9744 Cell Phone
byrdiekent@gmail.com
10 Derringer Drive,
Marshall NC, 28753
Contact Me