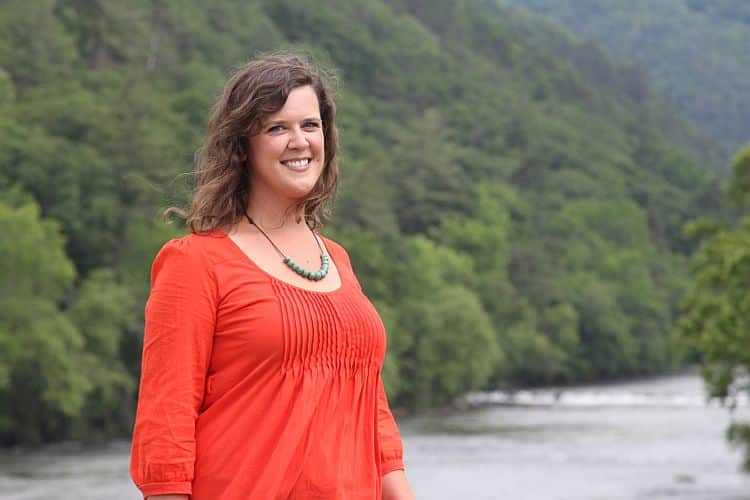 As a child I spent summers in the mountains of Western North Carolina, canoeing the French Broad River and riding horses in the Pisgah National Forest. My love for wild places means I spent nearly a decade hopping between remote mountain towns until I landed in Marshall in 2014. Madison County has become my beloved home and I find great fulfillment in having a real estate career in this vibrant and diverse region.
My relationships within this community, deep respect for the land, and intimate knowledge of the area prove to be a benefit in helping folks seamlessly navigate the real estate process here. I am passionate about matching intentional people with the land that is right for them by implementing active listening and drawing knowledge from my permaculture background. Just as we feel called to certain areas, I believe that the land can call to its next steward. I find great meaning in this process and am inspired by the limitless possibilities of land ownership.
I am guided in this work by my staunch ethics, authentic communication, and respect for community. My ideal clients are open minded and excited to build a life in these wild and welcoming mountains.
When not engaging in real estate, I can be found running our flower farm in the far reaches of Madison County, where days are spent hiking with dogs, growing gardens and cooking.
Testimonials
Emily is extremely thorough and super kind. She guided me through every step of the process and never failed to get back to me anytime I had a question. Also, she saved me $5,000 in my particular situation, which is amazing. I feel extremely grateful to have had Emily as my real estate agent and highly recommend her.
Daniel D
Emily was great to work with. She's very professional, polite and understanding. She always answered my questions promptly and never put me down for what might have been stupid questions. She was very communicative and was always available! I highly recommend her for anyone trying to buy or sell a house.
– Jason Warren
My experience with the French Broad Realty team, specifically my buyers agent, Emily Wood, was very positive. Over the years, I have never experienced a higher level of professionalism with any other agent. Professionalism aside, the personal attention to detail, fast, clear and knowledgeable communication kept our farm purchase on a smooth and comfortable track. There are many capable brokerages to choose from but with Emily the adventure was a sure footed, fun experience which resulted in a family's dream come true.
– Leslee W.
Looking for that country life?? For a new Realtor® Emily really impressed me with her ease and confidence. Very approachable. Very fast in her response time. Very energetic. And SHE FOUND THE PROPERTY right under the noses of our previous agents. AND SHE MADE IT HAPPEN. Give this young lady a go ~especially if you are looking for a rural paradise.
– Lori Woodton
Extremely positive, professional & prompt. Emily was always available and able to answer any and all my questions. She went above and beyond with help contact neighbors, closing attorney and the like.
– Caroline Gray
Emily was the 3rd listing agent I hired to sell my Unique property in Madison County. I chose to speak with her for the simple reason that she wrote an old fashioned note to me when my listing had expired from the previous Realtor®. She was willing to meet my requests for showings and other details the others were not willing to do. Maddison county is a unique area and listing with Emily who is based in Hot Springs was a great geographical choice as well. My thinking was unlike hiring an Asheville based Realtor® to list a property in an area they are unfamilure with, hiring an agent that can cater to Folks who are wanting a home out from the city and exploring the Hot Springs area would be pleased to find the little jewel of Marshal and it worked! The right buyer came along and all went smoothly. Emily was easy to work with and professional without being too corporate.
-Marshall, NC
"Emily is very knowledgeable about real estate in Madison County. She was prompt in answering our questions and addressing any concerns we had. She was willing to drive to our property (close to an hour's drive for her) multiple times for various reasons. She was the Realtor® for our buyers (we had no Realtor®, we sold our property "by owner"), but she was also helpful to us as much as she could be within limits of Realtor® legal guidelines. Her communication is excellent."
-Mary Maupin
"Emily is a fantastic professional with a wide ranging background in many areas including permaculture, agriculture, and herbalism. Her local knowledge of Madison County NC makes her a special asset to anyone looking to buy or sell land or homes in this beautiful part of the country. I would highly recommend Emily to anyone looking to work with a certified Realtor®, and I can affirm her knowledge of real estate, negotiation, and an awareness and appreciation of the local area. We will never forget her willingness to stick with us in our long and selective process of finding our dream home."
– Marshall, NC
Emily is the absolute best. Working with her is a breeze and I felt so supported every step of the way. As a first time homebuyer it was monumental to have a Realtor® who was willing to explain everything to me, and who consistently thought two steps ahead so I didn't have to worry about my lack of   know-how. Emily is a joy to be around, and she deeply cares… about these mountains and her clients and your home. But most of all, she cares about the details. Everything she helped me with was impeccable and I'm am so grateful I decided to work with her. I'd recommend her in a heartbeat to absolutely everyone
– Asia Suler
"Emily was great. Our home was on the market three weeks and sold. She was very active in facilitating the sale of the house. We were in another state and she took care of all needed matters promptly. She emailed us every week to keep us posted on the sale and provided us with all the information we needed to know. She was very responsive and knowledgeable."
– rgeorge28753
"Emily is a fantastic Realtor®! She is kind, enthusiastic, and professional in everything she does. She is truly an expert in her field, whether it be a helping a client buy/sell a home with 1 acre or a working farm with 50 acres, she can do it all!! From start to finish, she was there by my side the whole way, touching base with me daily or weekly. She is an amazing Realtor® and human being. I would give her more than 5 stars if I was able too! If you want a #1 Realtor®, Emily Wood should be your choice!"
– rcutshall
"Emily has excellent knowledge of Madison County and surrounding areas, and worked hard to find our perfect property. She made sure all the details were taken care of, including being onsite to direct contractors and inspectors in our absence. She responded quickly to all of our concerns and offered great advice. I had confidence that she would seal the deal, and she did! The combination of Emily's professionalism, great personality, and humor makes buying a home fun. Thanks Emily!"
– robmac53
"I reached out to Emily because she seems like she would be the best fit for what type of property I was looking for her local knowledge was expert. Her communication skills and inspector recommendations were always on point and I never felt hassled or pushed I always felt like I was dealing with a friend instead of a stereotypical Realtor®. I highly recommend her if you are moving to Madison County"
– songoftwilight
"I was so delighted to have worked with Emily as my real estate agent and would recommend her to anyone in the area, without hesitation. As a first time home buyer, I was overwhelmed. Emily was a dream to work with. Her attention to detail, expertise, kindness and humor made it feel like I was being guided through the home buying process by an old friend. Thank you Emily!"
– Ashley R.
Emily truly understands the nuances of buying, selling, and living in a rural county like Madison. She was very informative while helping us navigate the process as first-time home buyers. I am extremely grateful to have had Emily guide us, every step of the way. I highly recommend her to anyone buying a home in Madison County"
– Holly C.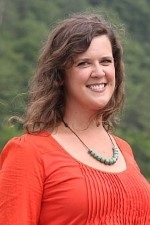 828-649-8349

803-414-7606 cell phone

[email protected]
10 Derringer Drive,
Marshall NC, 28753
Receive Email Alerts from Me
Contact Me